Spreading Love & Hope...
We hope that you will help spread the word about our little parish. Help us to grow and spread the love of God to all we meet!


We hope that you will come and celebrate with us. We are a fledgling Old Catholic Parish in the Augusta, Georgia area. We believe in equality, inclusivity, and love! All are welcome to participate fully in the life of our parish.


Upcoming Mass Schedules
We hope you will join us for Mass every Sunday at 3:00 PM. We are located at 2321 Lumpkin Road in Augusta, GA.


July 15, 2018 - Fifteenth Sunday in Ordinary Time - 3:00 PM - Join us as we welcome Father Jim Dunn, OSFoc, to our parish for his installation as Minister General of the Order of Saint Francis, Old Catholic. We will have a potluck after Mass.


July 22, 2018 - Sixteenth Sunday in Ordinary Time - 3:00 PM - In today's Gospel, Jesus had planned to slip away from the crowds for a few moments of peace and a little rest. When He saw the people gathered, however, He put His needs aside to meet the needs of others. Sometimes, as good stewards, we are called to do the same.


July 29, 2018 - Seventeenth Sunday in Ordinary Time - 3:00 PM - "The hand of the Lord feeds us," says the psalmist; "he answers all our needs." Both Elisha's servant in the first reading and the disciples in the Gospel story who witnessed the feeding of the five thousand saw this happen and knew it to be true.
Thoughts & Prayers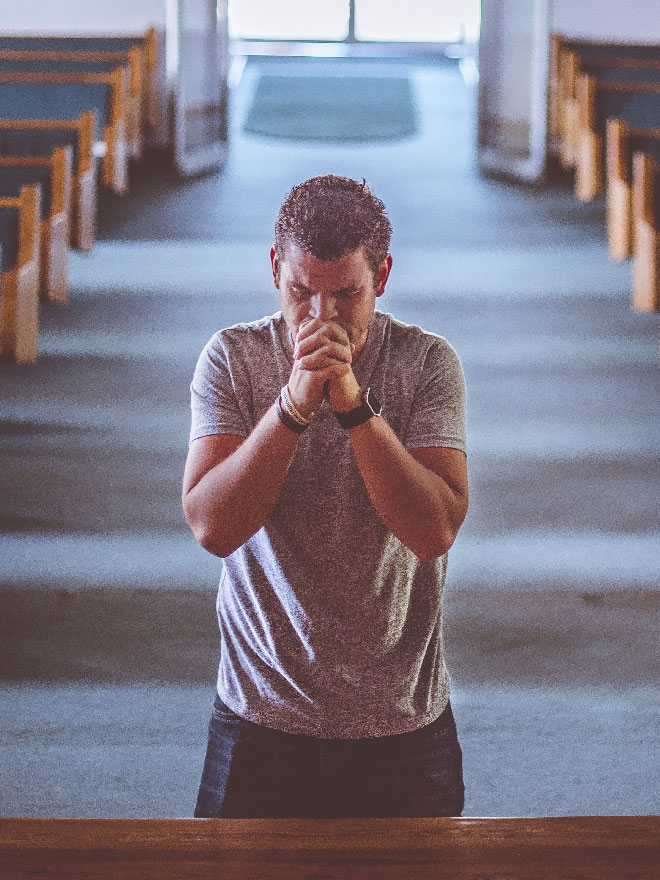 Intentions from our own parish:
Please keep Bishop James St. George; Bishop Michael Gifford; Father Brian West; Kelsey West; Father Bryan Wolf and his husband; Donna, Katelyn's mother; Ruth St George; Father Ken Nelan whose mother passed away this week; Bishop Godsey's health; Erica; Sam; Kit; Father Rick Romero and Darlene; for those struggling with the earthquakes and volcano eruptions in Hawaii and Guatemala, for those still recovering from the recent gun violence; and growth of our parish in your prayers this week.


Prayer Requests from Saint Miriam Parish in Flourtown, PA:
Please keep Marilyn, Patricia, Alan, Emma, Jerry, Jessica, Abigail, Donna, Andre, Amina, Keith, Kevin, Beverly, Lucy, Lebers, Ruth, Jerry, Donna, Father Bob, Gerri, Ruth, Maia, Magnuson Family, Davis', Peggy, Gabrieles, Bishop Ken, Jill, Losang, Bridget in your prayers.


If you have a prayer request you want added to this list, please send it to Bishop Godsey.
Pastor's Blog
Love is our only commandment
We have struggled for many years now trying to build up a parish here in the Augusta, GA area. It is even harder to build one based on love rather than judgement! It has been a long and difficult road and I cannot thank those who come to our parish enough for giving us a chance. I wish more people …
If you would like to have a Mass offered at Saint Francis in the memory or in honor of a loved one or friend, you can visit https://saintfrancisoldcatholic.org/calendars/mass-intention/
to schedule a Mass. Right now Masses are offered on Sunday only and we have many Sundays currently without intentions. Mass cards to send to the family or friends informing them that you have asked for a mass to be offered for them or their loved one are available upon request.
Our Secular Franciscan Group will begin meeting soon. Please let Bishop Godsey know if you are interested in becoming a Secular Franciscan!
Donations
You might not know this, but here at Saint Francis we do not take up a collection. We believe that when we gather for Mass, we should focus all our attention on the Liturgy of the Word and the Liturgy of the Eucharist. Stopping to take up a collection diverts our attention from the most important task at hand, spending time with Jesus!


If you would like to donate to our parish, you can do so by leaving a donation in the basket next to the service books in the back of the church or by visiting our website. You can set up reoccurring donations or make a one-time donation at https://saintfrancisoldcatholic.org/support-us/.


As you can see from the link, our site uses state of the art security to protect your financial information from beginning to end.


We are also proud to announce that you can support Saint Francis every time you buy something at Amazon.com! You can visit https://smile.amazon.com/ch/47-1657061 and every time you shop, Saint Francis will get a small donation.


You can also support Saint Francis every time you shop! Sign up for an iGive account and every time you buy something online or with your registered payment source, they will donate to our parish. You can sign up by visiting https://www.iGive.com/SaintFrancisOldCatholicChurc.


Thank you for your generous support! It is your support that keeps Saint Francis moving forward.