Spreading Love & Hope...
We maybe a small parish, but we have a big heart! Invite your friends and family to come see a different way to be Catholic. Send this newsletter to your friends and family as well so that they can see what is going on at Saint Francis.


We believe in equality, inclusivity, and love! All are welcome to participate fully in the life of our parish.


Upcoming Mass Schedules
We hope you will join us for Mass every Sunday at 3:00 PM. We are located at 2321 Lumpkin Road in Augusta, GA.


January 27, 2019 - Third Sunday of Ordinary Time - 3:00 PM - Lector: Kit Sainte - Mass offered for the growth of our parish family - Potluck after Mass - Today's Gospel reading combines two separate passages taken from the Gospel of Luke. First we hear the opening verses where Luke establishes the purpose of his Gospel. His style is typical of polished Greek and Roman literature. In this passage, we learn that Luke may have written to a specific person, Theophilus; but the word Theophilus may also be a general reference, functioning as the phrase "Dear Reader" might in contemporary writing. In Greek, the word Theophilus translates as "lover of God."


February 3, 2019 - Fourth Sunday in Ordinary Time - 3:00 PM - Lector: Luna Godsey - Mass offered for the Edward Bohr Family - This Sunday we read from the Gospel of Luke, continuing immediately from last week's Gospel. Recall that in last Sunday's Gospel, Jesus read from the prophet Isaiah and announced that this Scripture was now fulfilled. In today's Gospel, we learn that the people of Nazareth are impressed by Jesus' words, and yet they seem surprised. They still think of Jesus as merely Joseph's son. They do not expect such words from someone they believe that they know.
Thoughts & Prayers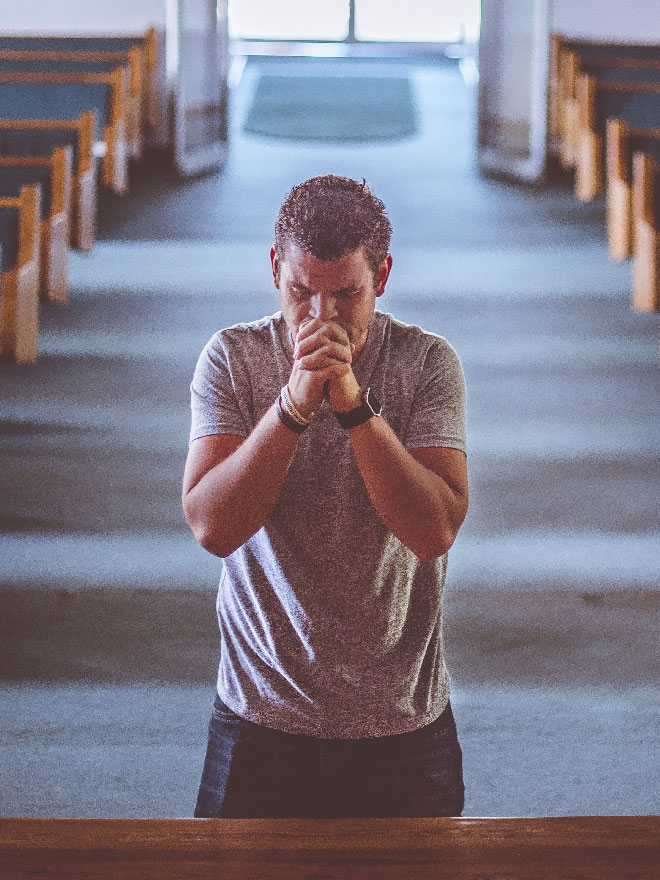 Intentions from our own parish:
Please keep Deacon Dana Godsey; Father Jim Said and family; Erica; Sam; Kit; Bishop James St. George; Bishop Michael Gifford; Father Brian West; Kelsey West; Father Bryan Wolf and his husband; Father Jeff Wolfe and his husband, Ruth St George; Father Ken Nelan; Bishop Godsey's health;

Edward Bohr and family

; Father Rick Romero and Darlene; Father John Trubina and Mark; for an end to hatred and violence in our world, and growth of our parish in your prayers this week.


Prayer Requests from Saint Miriam Parish in Flourtown, PA:
Please keep

Anthony, Steve, Denise, Diane, Dick, Ruth, Greg, Dana, Ross, Vicki, Rosemary, Rob, Myra, Ciara, Keith, William, Jim, Ingrid, Antionette, Michael, Mary Alice, John, Debbie, John, Maria, Father John Francis, Rob, Myra, Marta, Anne, Catherine, Wendy, Eileen, Jack, Ruth, Maia, Chuck, Tom, Lucy, Emma, Abigail, Amina

in your prayers.


If you have a prayer request you want added to this list, please send it to Bishop Godsey.
Pastor's Blog
Keep moving forward
Life can be very difficult sometimes. This past couple of weeks have been living proof of this for me and my family. For some, when confronted by these struggles, they continue to move forward. For others, the burden is too great for them to continue forward. And this is ok. The Rev. Dr. Martin Luther King Jr. reminds us that, …
Ordination
Please mark your calendars for Deacon Matthew Schnabel's ordination to the Priesthood! His Ordination will be on February 16, 2019 at 3:00 PM at Saint Francis. Reception will follow. Please visit our Facebook page for more information and to RSVP.

Additionally, his first Mass will be on February 17, 2019 at 3:00 PM also at Saint Francis. Please join us for this wonderful weekend!
The Godsey Family
As you may already know, Deacon Dana was in the hospital for the last two weeks. As a result, the Godsey family has been hit rather hard financially. Deacon Dana provides all of the income for the family and supports Saint Francis financially almost 100%. They are facing a monthly shortage of $1400 until Deacon Dana can return to work.



Thank you for all the prayers and generous support during this difficult time.
If you would like to have a Mass offered at Saint Francis in the memory or in honor of a loved one or friend, you can visit https://saintfrancisoldcatholic.org/calendars/mass-intention/
to schedule a Mass. Right now Masses are offered on Sunday only and we have many Sundays currently without intentions. Mass cards to send to the family or friends informing them that you have asked for a mass to be offered for them or their loved one are available upon request.
Our Secular Franciscan Group will begin meeting soon. Please let Bishop Godsey know if you are interested in becoming a Secular Franciscan!
Donations
You might not know this, but here at Saint Francis we do not take up a collection. We believe that when we gather for Mass, we should focus all our attention on the Liturgy of the Word and the Liturgy of the Eucharist. Stopping to take up a collection diverts our attention from the most important task at hand, spending time with Jesus!


If you would like to donate to our parish, you can do so by leaving a donation in the basket next to the service books in the back of the church or by visiting our website. You can set up reoccurring donations or make a one-time donation at https://saintfrancisoldcatholic.org/support-us/.


As you can see from the link, our site uses state of the art security to protect your financial information from beginning to end.


We are also proud to announce that you can support Saint Francis every time you buy something at Amazon.com! You can visit https://smile.amazon.com/ch/47-1657061 and every time you shop, Saint Francis will get a small donation.


You can also support Saint Francis every time you shop! Sign up for an iGive account and every time you buy something online or with your registered payment source, they will donate to our parish. You can sign up by visiting https://www.iGive.com/SaintFrancisOldCatholicChurc.


Thank you for your generous support! It is your support that keeps Saint Francis moving forward.